Media Partners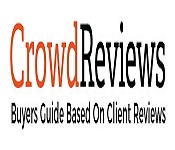 CrowdReviews.com is a transparent online platform for determining which products and services are the best based on the opinion of the crowd. The crowd consists of Internet users which have experienced products and services first-hand and have an interest in letting other potential buyers their thoughts on their experience. CrowdReviews.com is driven by an algorithm allowing for both customers and providers of products and services to understand how the rankings are determined. The service can be used by potential buyers to learn more about their vendors prior to making a purchasing decision.
---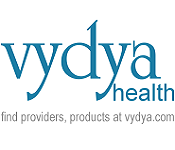 Vydya Health: Find Providers, Shop for Products. Find providers from conventional, complementary and alternative care for professional help. Shop for products to maintain good health at store.vydya.com. In addition, Vydya Health provides integrated software platform for healthcare providers to manage their practice: Appointment Management, Class / Event Management, Contact Management, Directory Listing, Social Media Promotion, E-Mail Marketing and Payment Processing. All the tools work together seamlessly from one site. Get started at www.vydya.com or reach us at [email protected]
---

WeCanServe is a premium magazine designed especially for oncology segment. Published in English, the magazine is issued every month. With subscription of more than 7000 copies, the magazine reaches top notch oncologist, cancer survivors, cancer care NGOs and many more. Shedding light on various topics like cancer survivor stories, medical, technology, food, travel, luxury fashion, automobile and more.
---