Day 2 :
Session Introduction
Bar-Ilan University, Israel

Biography:
Yacov Rofé is a professor of psychology at Bar-Ilan University, Ramat-Gan, Israel. He completed his first and second degrees in psychology at Bar-Ilan University and received his Ph.D. from Hull University, England, in 1973. He held the position of chair of the interdisciplinary department of social sciences at Bar-Ilan University for fifteen years. Rofé was a visiting professor at both Rutgers Medical School in New Jersey and Washington University in St. Louis, Missouri.
He has published many articles in leading academic journals of psychology, including a theory entitled "Stress and Affiliation: a Utility Theory", published by Psychological Review in 1984. An additional influential article, published in Review of General Psychology, 2008, is a review that refutes the existence of repression and the Freudian Unconscious.
In recent years, Rofé's scientific work has focused on the development of a new theory of psychopathology, which challenges the validity of traditional theories of psychological disorders. Rofé published a book entitled The Rationality of Psychological Disorders, by Kluwer, in 2000. He has since published four subsequent articles supporting his Rational-Choice Theory of Neurosis (RCTN). These include articles which : (1) demonstrates the ability of RCTN to integrate all therapeutic methods pertaining to neurosis in one theoretical framework (Rofé, 2010), (2) integrates all data relevant to the development and treatment of conversion disorder (Rofé & Rofé, 2013), (3) resolves the theoretical confusion regarding the explanation of panic disorder, agoraphobia and other forms of bizarre phobia (e.g., chocolate phobia) (Rofé, 2015), and (4) that suggests a new diagnostic criteria based on RCTN that challenges the validity of the DSM (Rofé, 2016).
Rofé completed a new book, entitled The Intuitive Rational-Choice Theory of Madness: Schizophrenia, Criminal Insanity and Neurosis: The Fallen Empires of Psychoanalysis, Medical Models and Drug Companies. Distinguished researchers, including Professor Robert Aumann, Nobel Prize Winner in economics, acknowledged the merits of this book. In his letter to the editors, Aumann noted, "Rofé's theory, revolutionary as it is, fits well into the framework of economics, game theory and evaluation."
Abstract:
The book, The Intuitive Rational-Choice Theory: Schizophrenia, Criminal Insanity & Neuroses, presents a new theory, which explains the development and treatment of schizophrenia and criminal insanity as rational coping mechanisms. It demonstrates the widespread conviction that schizophrenia is a brain disease, which is primarily due to the weaknesses of psychological theories explaining the strong relationships between schizophrenia and neurological impairments. Consequently, medical models took for granted that all cases of schizophrenia result from brain disease, even when there was no evidence for neurological impairments, as in the case the Unabomber and John Nash. This new theory reverses the method of investigation: It first explains case studies with no evidence of brain impairments and then generalizes it to research where clear-cut evidence of such impairments were found. Using this methodology, it is demonstrated that the new theory can explain all cases of schizophrenia, as well as numerous cases of criminal insanity and neurotic disorders, along with the variability of the stark differences between the various cases, as rational coping mechanisms.
According to this new theory, when individuals are confronted with extreme levels of stress, regardless of whether the source of the stress is neurological or environmental, their behavioral options become limited: They can commit suicide, develop a drug abuse, use aggression to eliminate the stressor, or intuitively choose certain mad behaviors that suite their coping demands. Madness is defined by five major diagnostic criteria: The behavior must intensively preoccupy the individual's attention and disrupt his daily functioning, onset must be in the absence of observable events that are uniquely associated with this behavioral change, it must be rare, the patient should be unaware of the underlying causes for the behavioral change and it must be socially stigmatized as abnormal or bizarre. Mad behaviors are categorized to neuroses or psychoses, based on presence or absence of delusions, hallucinations and disorganized speech (see Rofé, 2016).
Madness is seen primarily as a repressive coping mechanism, which individuals intuitively/unconsciously choose when confronted with unbearable levels of stress. The choice of a specific behavior is determined by the same three principles which guide the consumer's decision-making process when purchasing a certain product (e.g., see Wänke & Friese, 2005). The major principal is the need for the specific product/symptom, which in madness is controllability. The specific behavior must increase the patient's ability to exercise control over the stressor andor provide certain desired privileges. The second guiding principle is availability, which indicates that the choice of a specific symptom is affected by various channels of information, such as the media, personal experiences, genetic predispositions, family and peers that increase the saliency of certain suitable behaviors (see Rofé, 2000). The third principle is cost-benefit analysis, which states that a mad behavior may only be chosen if the individual intuitively feels that it will reduce the level of his or her emotional distress.
Although the decision to implement the intuitive/unconscious choice is conscious, patients become unaware of the Knowledge of Self-Involvement (KSI), or the True Reason (TR) for acting bizarrely through a variety of cognitive processes that disrupt the encoding of this knowledge and memory-inhibiting mechanisms that cause its forgetfulness. Subsequently, utilizing their socially internalized beliefs regarding the causes of psychological disorders, patients develop a self-deceptive belief which attributes the cause of their symptoms to factors beyond their conscious control, and thus stabilizes the unawareness of KSI/TR.
The new theory proved its ability to integrate all therapeutic methods pertaining to neurosis into one theoretical framework (Rofé, 2010), explaining all data relevant to the development and treatment of conversion disorder, including neurological findings, which seemingly support the medical explanation of this disorder (Rofé & Rofé, 2013), and resolves the theoretical confusion regarding the explanation of phobia by distinguishing between a bizarre phobia (e.g., agoraphobia, and chocolate phobia) and non-bizarre phobia, such as dog phobia (Rofé, 2015). Robert Aumann, the Nobel Prize-winning economist, noted in a letter of recommendation to publishers of the present book (2017), Rofé's theory is as "revolutionary as it sounds, fits well into the frameworks of economics, game theory, and evolution".
Track 4:Clinical Neuropharmacology | Track 5:Psychopharmacology | Track 7:Behavioral and Addiction Neuropharmacology | Track 8:Neurotechnology
Session Introduction
Instituto Roosevelt, Colombia

Biography:
Oscar Bernal-Pacheco obtain his medical degree of the Universidad Nacional de Colombia, Neurologist of the Universidad Militar (Colombia) and fellow of the University of Florida at Gainesville (USA). Currently he is professor of the Universidad Militar, Hospital Militar from Bogotá (Colombia), [email protected] of the movement disorders clinic in the Hospital Fundación Santafe de Bogotá and Instituto Ortopedico Roosevelt. He have been working in Deep Brain Stimulation for patients with movement disorders such Parkinson's Disease but also for neuropsychiatric conditions. The wide clinical response to DBS has become the base to look for more than motor benefit in movement disorders and is more than previously described [email protected] changes.
Abstract:
Deep brain stimulation is a procedure available for movement disorders, and for some psychiatric conditions non responding to pharmacological options such aggressive and uncontrollable behavior.
A woman with perinatal hypoxia, delay of milestones and severe mental retardation, developed hyperfagia, severe impulsivity with uncontrollable aggressive behavior, she was always under surveillance, required phisycal restriction and she was isolated in her house, being dependant in all activities of daily living. The second patient is a man, 24 years old, with severe mental retardation, impulsivity and uncontrollable aggressive behavior, hitting even his parents and anybody nearby. He also has epilepsy with frequent seizures. The last patient is an 18 [email protected] man, with normal development. At the age of 14, he presented generalized epilepsy. Since then, his behavior tends to be aggressive and impulsive, manifesting in worsening epilepsy and aggressive behavior. All three patients received multiple medications including antipsychotics and antiepileptics. Due to the persistence of symptoms, every case was discussed in a multidisciplinary team, supported by the criteria for DBS for agressive behavior, and the ethical committe agreed on a deep brain stimulation in the posterior medial hypothalamus.
Criteria for DBS for agressive and uncontrollable behavior includes: to be diagnosed by two psychiatrists, [email protected] to treatment despite the highest dosage of at least five antipsychotic medications in an enough period of time to evaluate the response and the severe functional interference with the activities of daily living and malanadaptative behavior. All patients showed improvement after the procedure. The woman was released of physical restriction and she can now go with her family out of her house without being a risk for herself or for others.
The benefits of the second case included control not only of the behavior but also of seizures, diminishing medications for aggresive behavior and also for epilepsy. In this case, voltage over 3,4 V showed hypoactivity, with hyporexia, becoming extremely undernourished and requiring the reduction of the voltage to 3,2 V.The third case showed benefit and he could go back to school again, being able to control his aggresive behavior as well as the epilepsy. The benefits amount to around 70% in all cases, with parameters of stimulation between 3 and 3,4, pulse width of 60 and frequency of 130.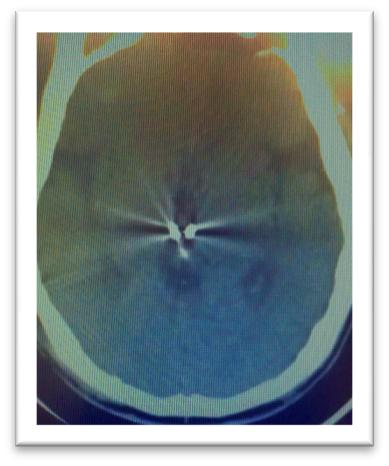 Conclusion: DBS in the posterior medial hipothalamus can be an usseful option in the control of uncontrollable aggressive behavior. We also found benefit with better control of seizures in two patients with epilepsy.
Tel Aviv University , Israel

Biography:
Arieh S Solomon initiated research in studying the degeneration and regeneration process of the optic nerve , following assaults. He concepted a new type of intra ocular implant to treat glaucoma (the blinding disease creating high IOP and killing the optic nerve ). He concepresd a new type and method of ecalauting glaucoma damage in people. All were awarded patents in US, Europe, and other countries. Dr. Solomon has 100 publications in various international journals.
Abstract:
Background: Semaphorin 3A is a leading factor in the apoptotic death program of the neural cells in CNS. It is right to suppose that inhibition of Sema3A expression in the right time window will reduce the death of a great population of neural cells following assault.
Purpose: To develop low molecular weight inhibitor of Sema3A and produce function blocking Sema3A human antibodies Manufacture a biodegradable polymeric implant for controlled release of Sema3A inhibitor.
Material and Methods: We used laboratory rats and rabbits and created acute and chronic assault to the optic nerve. Following the assault we injected the substances mentioned above in the injured eye.
Results: We present the methods of creating the low MW inhibitors of Sema3A and the Sema3A antibodies. The creation of the implants is shown. We present here the positive inhibitory activity of these substances in vitro and in vivo experiments.
University of British Columbia, Canada

Biography:
Anita Datta is a Clinical Assistant Professor in Pediatrics at the University of British Columbia. She is a Fellow of the Royal College of Physicians and Surgeons of Canada, and is Board Certified by the American Board of Psychiatry and Neurology Child Neurology and Clinical Neurophysiology. She obtained her MD from the University of Saskatchewan, and completed Pediatric Neurology residency at the University of Alberta. She completed an Epilepsy and Clinical Neurophysiology fellowship at Boston Children's Hospital. She is a national examiner for the Canadian Society of Clinical Neurophysiology. She is currently program director of the epilepsy fellowship training program. Her primary clinical interest is epilepsy and its surgical management. She is also involved in the Tuberous Sclerosis Clinic and is part of the Ketogenic Diet team. Her research interests include clinical epilepsy, neurophysiology and neuropsychological outcomes. She has authored peer reviewed publications and book chapters in these areas.
Abstract:
Hemimegalencephaly (HME) is a hamartomatous malformation involving one cerebral hemisphere, often resulting in treatment resistant seizures, intellectual disability, and autistic features. Hemispherectomy is the definitive treatment, but there is risk of high morbidity and mortality, especially when done in early infancy. Various preclinical studies have shown that dysregulation of the mTOR pathway has an integral role in the development of various epilepsy syndromes, including tuberous sclerosis complex (TSC), focal cortical dysplasia and HME. Recently, mTOR inhibitors were proven to effective in treating seizures in TSC. We present a case of a patient, who presented at 6 days of age with treatment resistant epilepsy, despite the trial of 9 anti-seizure medications and the ketogenic diet. As the patient was awaiting epilepsy surgery, an mTOR inhibitor, rapamycin was initiated. After 1 week of the initiation, she had more than 50% reduction in seizure frequency and total seizure burden and the duration of seizures decreased. (Total seizure burden was calculated as the total amount of time occupied by electrographic seizures during the video-EEG monitoring.) At two weeks, the parents felt that for the first time, she was making developmental gains. She also appeared brighter and more interactive. Due to her response to treatment, her hemispherectomy was deferred to when she was older with an increased weight. She had a functional hemispherectomy without any complications and is now seizure free. This case exemplifies how mTOR inhibitors should be considered as a treatment option for patients with HME and refractory epilepsy.
Hanyang University College of Medicine, South Korea

Biography:
Lee is a professor of department of pediatrics, Hanyang University Medical Center. He earned his degree of M.D. and PhD at Hanyang University College of Medicine. He got postgraduate researcher course in the field of pediatric hematology and stem cell transplantation at the UCLA Medical Center. His major fields are pediatric hematology, hematopoietic stem cell transplantation, and stem cell biology including stem cell homing. He performed the first successful cord blood transplantation (CBT) for child with relapsed acute leukemia at 1998 in Korea. Since then, he established infrastructures of CBT regarding banking guidelines for CB as well as clinical guideline for CBT. Furthermore, he performed the pioneering works for legislation for CB act in Korea. Recently, he has tried the application of mononuclear cells of CB and mobilized peripheral blood stem cells as cell therapeutics for refractory neurologic diseases.
Abstract:
Statement of the Problem: Granulocyte colony-stimulating factor (G-CSF) has been widely used to mobilize peripheral blood stem cells (PBSC). In addition, it also has been tried to reveal the regenerative potential in various neurodegenerative diseases. We investigated the short-term and delayed effects of infused G-CSF for PBSC mobilization on the various cytokine secretions in cerebral palsy (CP) children. Methodology & Theoretical Orientation: G-CSF (10μg/kg/dose) was administered subcutaneously for 4 days to the children with CP. In first group, blood levels of G-CSF, interleukin (IL)-6, IL-10, insulin-like growth factor (IGF-1), vascular endothelial growth factor (VEGF), and brain derived neurotrophic factor (BDNF) as well as mobilized total nucleated cell (TNC)/CD34+ cell counts in peripheral blood (PB) were compared between levels just before (D+0) and 1 day after 4 days of G-CSF injections (D+5). In second group, cytokine levels were compared between D+0 and 1 month after 4 days of G-CSF injection (D+30). Cytokine levels were measured by enzyme-linked immunosorbent assay. Findings: Baseline levels of G-CSF were significantly increased (p=0.000) and IGF-1 decreased (p=0.011) at D+5 after 4 days of G-CSF compared to control group. In contrast, other cytokine levels including IL-6, IL-10, VEGF, and BDNF did not show any significant changes between before and after G-CSF administration. CD34+ cell counts (p=0.000) as well as TNC counts (p=0.000) in PB were significantly increased from D+0 to D+5 in children who received G-CSF compared to placebo group. Regarding delayed effect of G-CSF, G-CSF levels were significantly increased from baseline to D+30 (p=0.000), along with the increase IL-10 (p=0.035) and VEGF levels (p=0.011) and the decrease of IGF-1 levels (p=0.014). Conclusion & Significance: G-CSF which administered to mobilize PBSCs could induce the delayed effects on the levels of G-CSF itself as well as of other cytokines which could affect on the neuroregenerative potential.
Presbyterian Medical Center, Korea

Biography:
Born in South Korea. Kim studied Medicine in Kyoungpook National University and trained Neurosurgery in Presbyterian Medical Center. Kim's research is based on neuroscience study group, Honam Stroke Research Group. Kim's major research subject is increasing disrupted brain function in stroke, traumatic brain injury and ALS disease. Related with ALS, Kim's study started with electrical stimulation on the cortical motor cortex area and tried to extent pharmacological treatment combination.
Abstract:
Amyotrophic Lateral Sclerosis, or ALS, is a critical degenerative neurological disorder caused by the progressive destruction of motor neurons. Approximately 20% of all familial cases of ALS result from a genetic defect on chromosome 21, leading to mutation of the superoxide dismutase 1 (SOD1) enzyme. In this study, we investigated different treatments for ALS on the ALS mouse model and found that the treatment using the combination of PME-88 and Riluzole through oral administration produces a greater effect than the treatment using only Riluzole, which is the only method approved by the FDA. The ALS mouse model was divided into three groups; a PME-88 group that would ingest PME-88(n = 8 animals/group), a Riluzole group that would ingest Riluzole(n = 11 animals/group), and a combination group that would ingest both PME-88 and Riluzole(n = 11 animals/group). We observed and evaluated the effects of the three different treatments on the functional maintenance of motor neurons. Results showed that the combined treatment of Riluzole and PME-88 is most effective in maintain the motor function of motor neurons. We also found that symptoms of ALS appeared at the latest in the combined-treatment group than in the other two groups. However, the differences in the amount of time survived between the three groups were insignificant. In conclusion, we found that combined treatment showed the greatest positive effect on the maintenance of the motor function in the ALS mouse model. We had hypothesized that SOD, the source of PME-88, would increase the treating effect of Riluzole
Public Health and Safety Department - Dubai Health Authority (DHA), UAE

Biography:
Hold a Doctorate degree in Public Health and Epidemiology, Master degree in Clinical Epidemiology (MSc), Master degree in Public Health (MPH), all from The Netherlands Universities.
· Worked in Public Health since 1999 at different levels such as:
Academic (Erasmus university – Rotterdam / The Netherlands, Queen Marry University – London / UK), University of East Anglia UEA / Norwich.
International (United Nations).
National Health Authority (Qatar).
National Health Service (NHS), UK since Feb 2007.
others
· Registered as Epidemiologist Grade A with The Netherlands Epidemiological Society.
· Has numerous publications in the UK in mental illnesses, cancer, cardiovascular diseases, diabetes, Dementia, Autism, COPD, population health, road casualties and others.
·Has broad experience with a wide variety of statistical software programs i.e. SPSS, STATA, excel, etc.
· Broad experience of R&D.
· Designing, conducting, analysing, and presenting quantitative and qualitative researches.
Abstract:
Purpose: Mental health problems affect women and men equally, but some are more common among women. To Provide a baseline of the current picture of major mental health challenges among women in Dubai. which can then be used to measure the impact of interventions or service development.
Method: We have used mixed methods evaluation approaches. This was used to increase validity of findings by using a variety of data collection techniques. We have integrated qualitative and quantitative methods in this piece of work. Conducting the two approaches is to explore issues that might not be highlighted enough through one method.
Results: The key findings are:
·The prevalence of people who suffer from different types of mental disorders remains largely unknown, many women are unwilling to seek professional help because of lack of awareness or the stigma attached to it.
·It is estimated there were around 2,928–4,392 mothers in Dubai (2014) suffering from postnatal depression of which 858–1,287, early intervention can be effective.
·The system for managing health care for women with mental illness is fragmented and contains gaps and duplications.
· It is estimated 1,029 girl aged 13–19 years affected with anorexia nervosa and there would be an estimated 1,029 girl aged 13–19 years affected with anorexia nervosa.
Recommendations:
•Work is required with primary health care in order to identify women with undiagnosed mental illnesses. Further work is undertaken within primary health care to assess disease registries with the aim of helping GP practices to improve their disease registers.
•It is important to conduct local psychiatric morbidity surveys in Dubai to obtain data and assess the prevalence of essential mental health symptoms and conditions that are not routinely collected to get a clear sense of what is needed and to assist decision and policy making in getting a complete picture on what services are required.
•Emergency Mental Health Care – there is a need for a crisis response team to respond to emergencies in the community.
•Continuum of care – a significant gap in the services for women once they diagnosed with mental disorder.
University of Macau, People's Republic of China

Biography:
Kay CHANG (Kay Sio-Ngã Chang, Psy.D.), is an Assistant Professor of psychology at the University of Macau. She actively applies the scientist–practitioner framework in both her academic and clinical work since her graduation from the California School of Professional Psychology, Alameda. She is an US licensed clinical psychologist and an UK chartered clinical psychologist who has a noticeably diverse experience base by having practiced in US, China, Hong Kong and Macau. She also volunteers for going consultations in abuse cases and disaster trauma work. Her research interests include the applied aspects of positive psychology, medical anthropology, professional development issues, addictive behaviors, creativity factors and resilient capacities.
Abstract:
There is a wealth of evidence detailing the efficacy of interventions in the treatment of Autism Spectrum Disorders. However, the existing research knowledge base on the use of this intervention in this population in regions outside of the United States and Europe is far more modest. In particular, there is limited data on the efficacy of Applied Behavior Analysis in the treatment of individuals with Autism Spectrum Disorders residing in regions of greater China (e.g., the People's Republic of China, Hong Kong). To understand the treatment challenges faced by the families and service advocates for this clinical population, a review of treatment-based research studies and local community service providers were included to explore the possible cultural-specific challenges despite the diagnostic and neuropharmacological advances. Opportunities of effective pharmacological and behavioral strategies for the Autism Spectrum Disorder populations in China and Hong Kong is explored.

Biography:
Yeonseung Han is improving his expertise and passion in Yonsei university, college of medicine. His experience of research forum was started from Gwangju-science high school. He studied about Korean traditional preserving method; blackening wood surface of furniture or structure. Then he did oral presentation in 2011-year-held CASTIC as a Korean representative with this research. He studied biological science in KAIST(Korean advanded institute of science and technology) and KIT(Karlsruhe institute of technology) as a exchange student. To study and do research on human disease in particularly brain field, he is studying on ischemic stroke part in Yonsei university.
Abstract:
The inflammatory response following acute ischemic stroke is a well-known and widely studied phenomenon. However, the mechanism of neuro-inflammation is still unknown. Microglia and monocyte are now recognized to play a major role in neuro-inflammation after ischemic stroke. Microglia are the resident macrophages of brain. Macrophages originated from monocyte also have a highly phagocytic capacity after ischemic stroke. In this study, we explored the activated microglia by ischemic stroke affect to differentiation of monocyte. BV-2 cells (microglia cell line) were treated with lipopolysaccharides (LPS; 10ng/mL) for polarization to M1 phenotype and treated with interleukin-4 (IL-4; 20ng/mL) for polarization to M2 phenotype. After BV2 cells were activated with LPS and IL-4 for 1 d, cells were washed and M1 and M2 phenotype conditioned media were harvested at 3 d. THP-1 cells (monocyte cell line) were cultured in M1 and M2 phenotype conditioned media of BV2 cells. THP-1 cells were also treated with each following substances; IL-10, IL-1 beta, TGF-alpha and TGF-beta. It is well known that CD11b positive cells consider as M0 macrophage, CD86 positive cells as M1 macrophage and CD206 positive cells as M2 macrophage. THP-1 cells treated with M2 phenotype conditioned media expressed CD206 immunoreactivity in condition with and without phorbol-12-myristate-13-acetate (PMA; 10ng/mL). And, CD11b immunopositive cells were significantly high in the IL-1 beta and TGF-beta treated group. CD206 positive cells were also highly observed in the TGF-beta treated group but less than M2 phenotype conditioned media treated group. Our data supports that the cytokine secreted from M2 phenotype microglia might induce differentiation of monocyte into M2 phenotype macrophage in in vitro system.
Ben-Gurion University of the Negev, Israel

Biography:
Sigal Fleisher-Berkovich has completed her PhD at the age of 29 years from Ben-Gurion University of the Negev. She is an associate professor in the department of Clinical Biochemistry and Pharmacology. She has published papers and book chapters in reputed journals and serves as a reviewer of repute journals. She also received highly competitive national and international grants.
Abstract:
The circulating renin-angiotensin system (RAS) is a fundamental regulatory mechanism of blood pressure conserved through evolution. Apart from periphery, an intrinsic RAS was also identified in the brain in which the bioactive hormone, angiotensin II, plays multiple roles. Angiotensin II (Ang II), is formed from angiotensin I by angiotensin converting enzyme (ACE). It acts mainly through angiotensin type 1 receptors (AT1Rs) and can influence brain inflammation expressed in Alzheimer's disease (AD) models. Although increased levels of brain AT1Rs, Ang II and ACE were reported in AD models, the role of RAS in brain inflammation remains unclear. Telmisartan, a well-known anti-hypertensive drug and an AT1R blocker, was suggested to serve as a potential treatment for brain inflammation and AD. The present study shows that intranasally given telmisartan (1mg/kg/day) for 3.5 weeks to 2 month significantly reduced amyloid burden and microglial activation by up to 50% in the cortex of five familial AD (5XFAD) mice. Hippocampal amyloid plaques and microglial activation in 5XFAD were also reduced following 2 months treatment with telmisartan by approximately 50% and 25%, respectively. Short term effects of telmisartn in vivo were compared to those of perindopril (angiotensin converting enzyme inhibitor) which exhibited a similar inhibitory effect on the expression of these associated AD markers. In vitro studies including LPS-induced BV2 microglia cells treated with telmisartan resulted in a significant attenuation of inflammatory mediators' production including tumor necrosis factor-α (~ 50% reduction), interleukin 1-β (~30% reduction) and nitric oxide (~60% reduction). Telmisartan effect on NO production in LPS-induced BV2 cells was confirmed in primary neonatal rat microglial cells as well. In LPS-induced primary microglial cells telmisartan reduced the NO production levels by up to 70% and in mixed glial cells by 60 %. Our data may envision potential intervention with the progression of glial activation and AD with both telmisartan and perindopril. Moreover, the non-invasive intranasal delivery may serve as an efficient alternative for systemic administration to modulate the brain RAS.
Mazandaran University of Medical Sciences, Iran

Biography:
Hamid Irannejad has completed his Pharm.D at Kerman University of Medical Sciences and PhD at Tehran University of Medical Sciences, IRAN. Postdoctoral studies was accomplished at University of Siena, Italy, under the supervision of Prof. Maurizio Botta. Currently, he is serving as an assistant professor at Mazandaran University of Medical Sciences. He has published nearly 20 papers in reputed journals in the field of medicinal chemistry.
Abstract:
Alzheimer's disease (AD) is a neuropathologic disorder characterized by intracellular neurofibrillary tangles and amyloid aggregates in the CNS. In recent years numerous approaches have been used to combat AD like small molecule inhibitors of Aβ aggregation, anti-inflammatory agents, cholinesterase, a- and β-secretase.
Herein, we report synthesis of some 5,6-diaryl-1,2,4-triazines 3a-f and 8a-e as potential agents for treatment of AD. We evaluated them against both H2O2 and β-amyloid induced toxicity in PC-12 and SH-SY5Y cells and the extent of cell viability and apoptosis were assessed during 24 and 48 h of treatment.
All compounds showed significant neuroprotective activity with EC50 values ranging from 14-30 µM. Most compounds could increase cell viability compared to amyloid treated group.
Surprisingly, 3-thioxo-1,2,4-triazin-2(3H)-yl)acetate derivative 8e was the most potent compound in both tests with EC50 of 14 µM in H2O2 induced apoptosis and could increase 40% of cell viability revealed by cytometric analysis with Annexin V/PI staining. It was also shown that 8e has more neuroprotective activity than Quercetin in beta-amyloid induced toxicity. Moreover, compound 8e attenuated late-apoptosis from 42% to 6% (P<0.005) and 7% to 1% at 24 and 48 hour respectively compared to amyloid treated cells. Similarly, apoptosis was reduced from 12% to 4% at 24 hours. LDH release was not changed at any time points, pointing anti-apoptotic effect of compound 8e. Morphologic evaluation of cells by DAPI staining and TUNEL assay showed the effectiveness of this compound to improve neurite outgrowth and to prevent apoptosis and DNA fragmentation in neuronal cells.

Biography:
Farzad Ahmadabadi is a child neurologist from Iran. He is graduated from Shahid beheshti medical sciences university in2012.He is working in Ardabil medical sciences university in north of Iran. His favorite field is Neurometabolic and majority of his studies are in this field.
He is the admin of Iranian Neurometabolic registry site (Neurometabolic.ir)
Abstract:
Introduction: Five million people worldwide have epilepsy and 3 million of them are children. Phenobarbital is one of the oldest, safest and most available anti-epileptic drugs. The drug approved by WHO as first-line therapy for partial and generalized tonic-clonic seizures. Behavioral problems including hyperactivity, aggression, inattention and restlessness are seen due to phenobarbital. Therefore, we evaluate the effectiveness of vitamin B6 on behavioral disorders due to phenobarbital in epileptic patients.
Methods: In this study, 77 patients with seizures between 2 and 15 years were enrolled in two groups .One group received Phenobarbital plus vitamin B6 and the other group Phenobarbital plus placebo .After 3 month we change two groups and crossed them (after 10 days washed out period)and study continued for 3 month again. Behavioral parameter are evaluated in starting of study ,3 month later and at the end of study(6month later) using the Modified " Conner's" questionnaire and the data were collected and analyzed by statistical software.
Results: There was no difference in hyperactivity, attention and aggression between two groups at the end of 3 month study but after crossing two groups we found statistical difference between two groups in hyperactivity (P value<0.01).This study showed that behavioral disorders due to Phenobarbital use in epileptic children reduced overtime and if we prescribe Vitamin B6 with phenobarbital this improvement will be more significant.
Conclusion: This study showed that behavioral disorders due to Phenobarbital use in epileptic children reduced overtime and if we prescribe Vitamin B6 with phenobarbital this improvement will be more significant